The National Lutheran Choir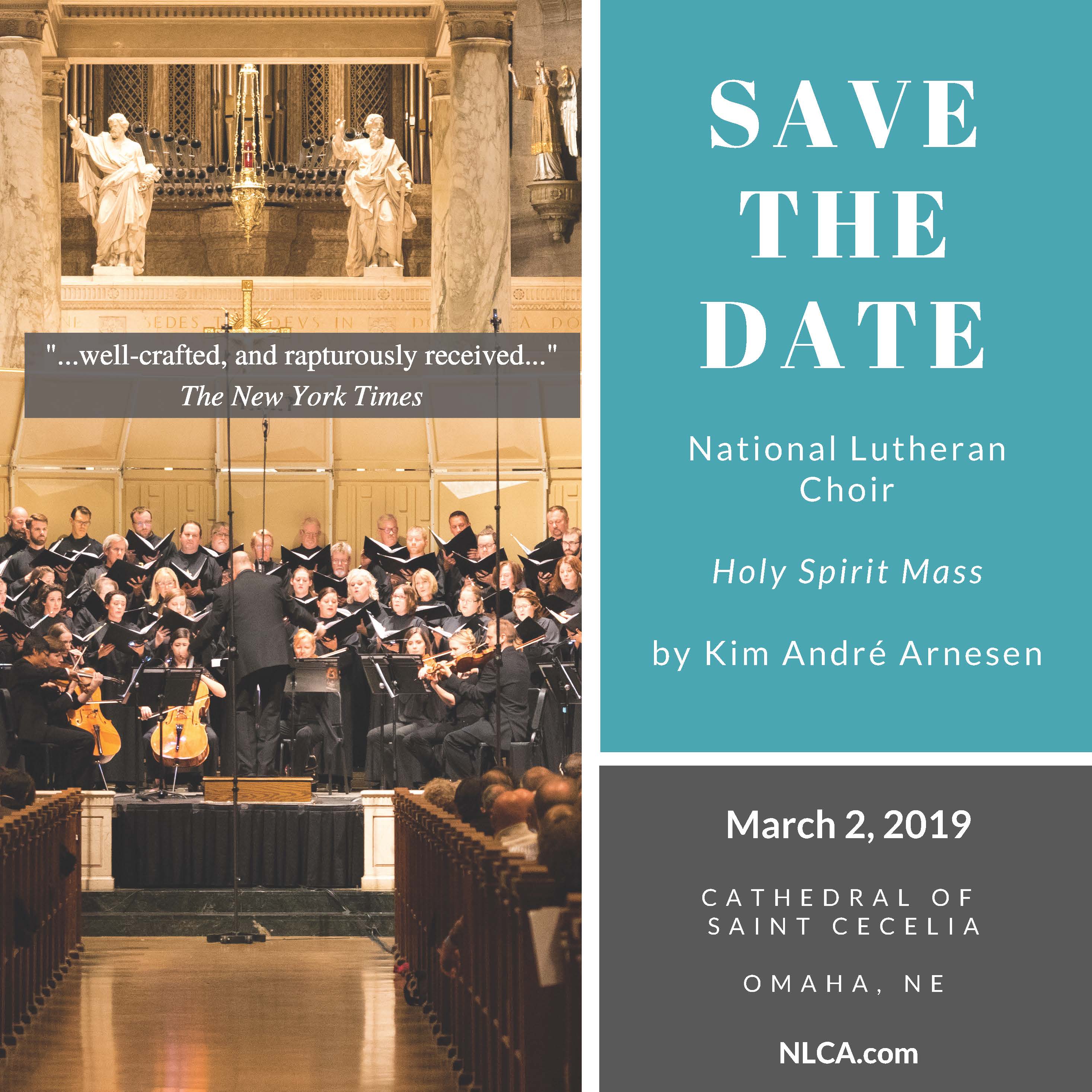 The National Lutheran Choir presents an encore performance of a choral-orchestral work Holy Spirit Mass on a tour of the Midwest from February 28 – March 3, 2019. This stirring new masterwork, by Norwegian composer Kim André Arnesen received its world premiere at the National Shrine in Washington D.C. on October 22 of 2017 and in subsequent performances in Minneapolis and Saint Paul. Written to commemorate the 500th anniversary of the Reformation and celebrating 50 years of fruitful dialog between Roman Catholic and Lutheran leaders, the work brings together the Mass ordinary texts with meditations from Martin Luther on "the Spirit's work," calling on all God's people to live and work together in hope. This stunning work was praised by The New York Times as "…extremely well made, and rapturously received," and was selected for live broadcast by Classical Minnesota Public Radio during the Saint Paul premiere.
Under the direction of Dr. David Cherwien, the 60-voice National Lutheran Choir seeks to strengthen, renew and preserve the heritage of sacred choral music through the highest standards of performance and literature. To learn more about the Choir, visit NLCA.com and connect on Facebook, Twitter and YouTube @NLChoir and Instagram @nationallutheranchoir.
National Lutheran Choir presents Holy Spirit Mass
Saturday, March 2, 2019 at 8:00pm
Cathedral of Saint Cecelia
701 North 40th Street
Omaha, Nebraska 68131
Free Concert