A Deacon Gathering: "What is the role of Deacon?"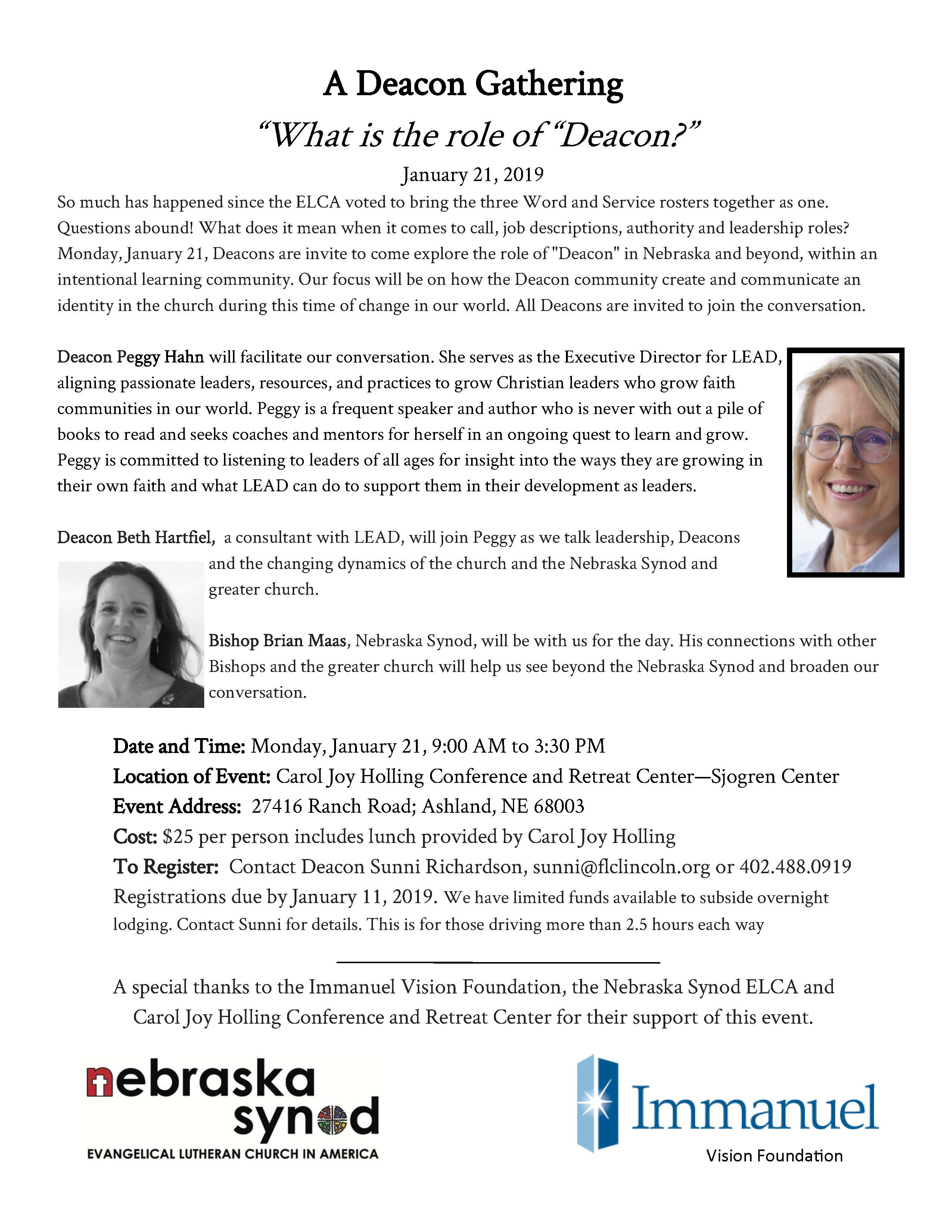 The workshop is Monday, January 21, 9:00-3:30 PM at Carol Joy Holling Camp. Registrations are due January 11.
Fee is just $25 and includes lunch. Thank you to Immanuel Vision Foundation for their support of this project!
This is not limited to Nebraska Synod Deacons so please invite others you know in the surrounding area.
For those traveling more than 2.5 hours to attend, please contact me about funds we have available to subside your overnight lodging.
This one-day workshop and a Monday is tagged with an event Peggy Hahn is doing at CJH. You are all invited to participate in that workshop which starts at 5:00 on January 21. You can find details on that event at https://www.cjhcenter.org/ministers.