Synod Council / Officers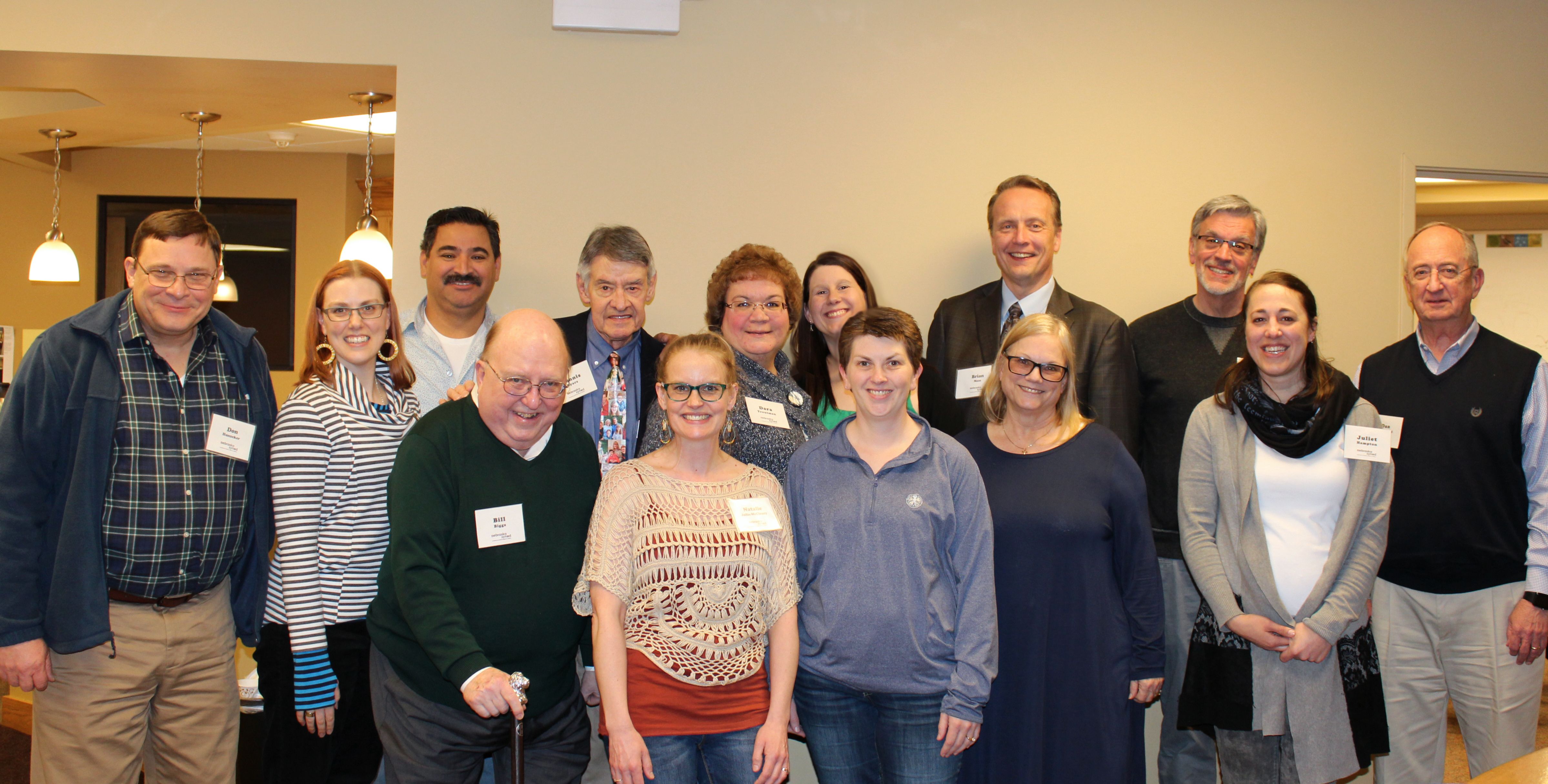 The Nebraska Synod Council is the board of directors of this synod and serves as its interim legislative authority between meetings of the synod assembly. Duties and specifics are outlined in Chapter 10 of the Nebraska Synod Constitution.
Officers
Vice President - Dara Troutman, First/Lincoln (2022)

Secretary - Linda Miller (2021)

Treasurer - Dan Friedlund, St. Timothy's/Omaha (2020)
Members
The members of the Synod Council are listed here, with office, home congregations and the last year of their terms listed by their names.
Rev. Greg Berger, Messiah/Ralston (2020)

Dennis Byars, St. John's/Beatrice (2020)

Rev. Don Hunzeker, Bethany/Minden (2022)

Leann Kersten, St. Mark's/Bloomfield (2022)

Rev. Lori Kitzing, Grace/Walton (2022)

Rev. Jon Mapa, American/Gothenburg (2020)

Elysia McGill, St. Paul's/Falls City (2022)

Bol Ngok, Sudanese Ministry/Lincoln (2020)

Rev. Sarah Ruch, Messiah/Aurora & United/Hampton (2020)

Francisco Salazar, San Andres/Omaha (2020)

Sister Anne Hall, Holy Trinity, Sidney (2024)

Nancy Hinrichs, Trinity, Bruning (2024)

Rev. Cara Jensen, Christ, Pierce (2024)

Rev. Nathan Metzger, American, Adams (2024)

Gary Overfield, Sinai, Fremont (2024)

Rev. Ellen Stelzle, St. Thomas, Omaha (2024)
---
Items for Review by Synod Council
Past Meeting Minutes
Next Meeting: