Fall Discipleship Days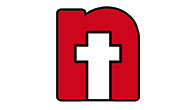 The Nebraska Synod will once again hold Fall Discipleship Days around the state to meet with pastoral and lay leaders about the exciting ministry happening in the Synod. 

Each gathering will feature: 
a message from Bishop Brian Maas
time with Nebraska Synod staff
time to network with area congregational leaders
the opportunity to visit about stewardship practices in the church... what works and what doesn't.
There will be gatherings at nine different locations. Each congregation is asked to bring:
their pastor(s) and rostered lay leader(s)
a member of their Church Council
a youth or young adult
a stewardship leader.
Expect to learn, enjoy good fellowship, and go home with news, new ideas and new information for your congregation.
There is no cost for attending these events.
Click below for information on the upcoming Fall Discipleship Day in your area:
Staff Contact: