500th Anniversary of the Reformation
To commemorate the 500th anniversary of the Reformation in a spirit of mutual reconciliation, repentance, and hope, the Roman Catholic Archdiocese of Omaha and the Nebraska Synod of the Evangelical Lutheran Church in America are hosting two prayer services in Omaha, May 1st and September 11th.
The September service will be held at Kountze Memorial Lutheran Church (2650 Farnam) on Monday, September 11th, at 7 p.m. Archbishop Lucas of the Archdiocese of Omaha will preach.

Both bishops will co-preside at each service, and all are welcome and invited to attend. The services will use Common Prayer*, a resource developed by a joint commission of the Pontifical Council for Promoting Christian Unity and the Lutheran World Federation. The Common Prayer service is based on the joint ecumenical document, From Conflict to Communion, which calls on Roman Catholics and Lutherans worldwide to affirm their common faith.
The 500th Anniversary of the Reformation is a celebration of the fundamental aspects of faith that the two bodies share in common. The two sides are committed to discussing their remaining differences with honesty and humility. By participating in these two prayer services, Roman Catholics and Lutherans give public testimony to the shared virtues of repentance and reconciliation, thanksgiving and hope through the merits of Jesus Christ and the guidance of the Holy Spirit. Soli Deo Gloria! (To God alone the Glory!). 
For more information, please see the following links: 
https://www.lutheranworld.org/news/press-release-joint-catholic-lutheran-common-prayer-500-years-reformation

https://www.lutheranworld.org/content/joint-common-prayer-lutheran-catholic-common-commemoration-reformation-2017
*The Common Prayer, is a practical guide to a process of worship for a joint Roman Catholic-Lutheran commemoration of 500 years of the Reformation. It is structured around the themes of thanksgiving, repentance and commitment to common witness. The aim is to express the gifts of the Reformation and ask forgiveness for the division perpetuated by Christians from the two traditions. Common Prayer is the liturgy used last year by Pope Francis and Bishop Munib Younan, the President of the Lutheran World Federation, on the Pope's visit to Lund Cathedral in Sweden.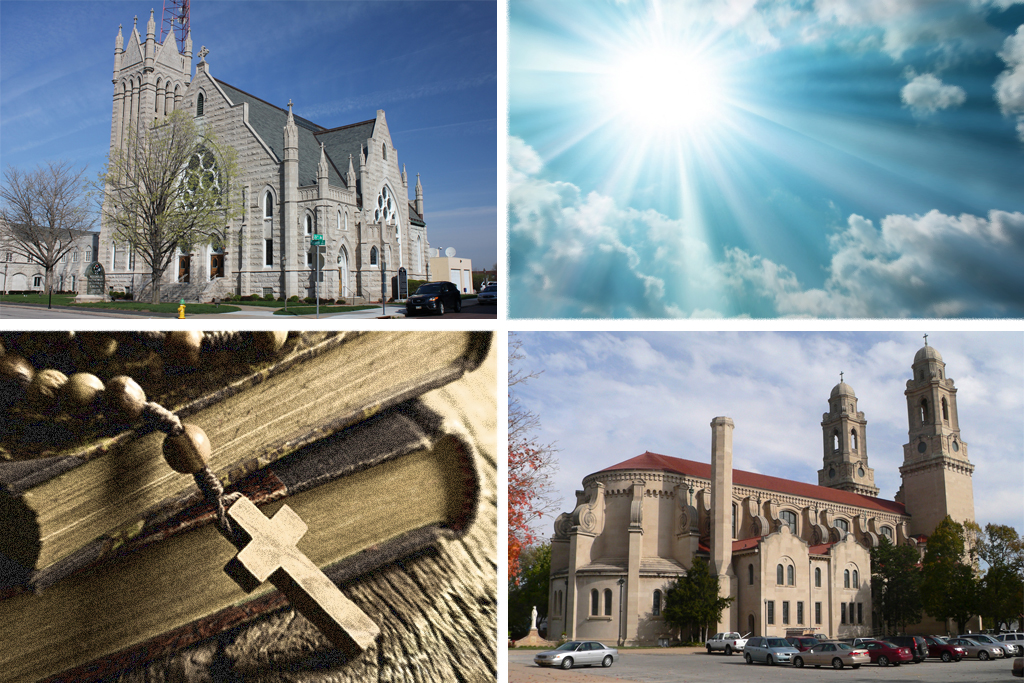 Other Events
In Honor of the 500th Anniversary of the Reformation the Nebraska Synod is offering educational opportunities.
There will be two different events on this topic: 

1) From 2:00-4:00 p.m., on Sunday, June 25 at Beth El Synagogue (14506 California Street), we will have the opportunity to explore Martin Luther's relationship to the Jews, its implications, and recent responses from Lutheran communities in dialogue with our Jewish neighbors. 

Set within the framework of dialogue and discussion, Professors Dean Bell and Peter Pettit will present their respective understandings of Luther's anti-Semitism within a historical and contemporary context. Each professor will give a brief presentation, followed by dialogue and discussion with and among the audience.

Dean Bell is Provost, Vice President, and Professor of History at Spertus Institute for Jewish Learning and Leadership. He is a scholar of medieval and early modern Jewish history, especially in Germany.

Peter Pettit is Associate Professor of Religion Studies and Director of the Institute for Jewish-Christian Understanding at Muhlenberg College. He is a leader in Jewish-Christian dialogue, and a scholar of biblical studies, theology, and Israel studies.

The event is sponsored by the Kripke Center for Religion and Society at Creighton University. The event is free and open to the public. Please share widely with/within your congregations and ministry sites. 

2) On Saturday, June 24, from 2:00-3:30 p.m., at St. Michael's Lutheran Church (13232 Blondo Street) the rostered leaders and educators of the Nebraska Synod will have the opportunity for discussion with Prof. Peter Pettit (a pastor of the ELCA and director of the Institute for Jewish-Christian Understanding at Muhlenberg College) about the formal public apologies from Lutheran churches (ELCA and other LWF members) to the Jewish community and how to use them in a congregational context and as public representatives of the ELCA. This event is also offered free of change, and sponsored by the Kripke Center for Religion and Society at Creighton University and St. Michael's parish.
Past Event Highlights
The May 1st Reformation Prayer Service was a beautiful and inspiring evening. Archbishop Lucas and St. Cecilia's Cathedral were gracious hosts in a glorious space. Pr. Ashley Hall and Fr. Ryan Lewis did extensive preparation and assisted in leading, as did several lay readers and an excellent choir. Ruth Henrichs, Director of Lutheran Family Services and John Griffith, Director of Catholic Charities, lit candles to commemorate our joint commitments to dialog. The music--organ, choir, congregational hymns--were something to experience in that space. The fellowship after was warm and engaging. It was an excellent launch to a series of significant ecumenical events, Reformation commemorations and ongoing witness to the power of faith to draw people together in spite of differences. If you missed this event you can see photos on our Facebook page.