Standing in the Hallway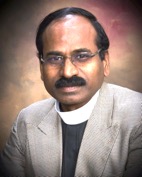 A friend of mine said: "When one door closes, God opens the other door but standing in the hallway is hell!"
You and I probably heard about the first part many times but the later part – "standing in the hall way is hell" – got my attention to reflect. There is good news/gospel for all of us. There is a way out from hell. You and I need not to feel alone in standing in the hallway. Spiritual direction/spiritual companionship is a great source of help, while we stand in the hallway or when we encounter the fork in the road in our life journey or discernment.
Barry and Connolly offer the following definition about spiritual direction in their book titled The Practice of Spiritual Direction. "We define spiritual direction as help given by one Christian to another which enables that person to pay attention to God's personal communication to him or her, to respond to this personally communicating God, to grow in intimacy with God and to live out the consequences of the relationship."
The role of spiritual director/companion may sometimes involve a helpful way to the person standing in the hallway through a prayerful presence, waiting along, teaching, and counsel or ushering them to God's presence with challenge to reflect on the thought, "Who is the Lord to me? Who am I to the Lord?" The person being directed or accompanied may come to some resolution of life issues or even greater commitment to Christian service.
I am a firm believer to claim that spiritual direction can be very useful for candidates, as they and the Candidacy Committee discern whether God is calling them into rostered ministry. As a clinical pastoral education supervisor/chaplain educator, I get the opportunity to journey with people in their various life transitions while they stand in the hallway of life's journey. I have personally witnessed a few individuals, who during their CPE learning and their candidacy process, engaged in spiritual direction that complemented their life's transformation, learning and discernment.
We are blessed in our synod to have this wonderful resource of Seeking the Spirit Within, the Institute for Spiritual Direction Formation. Candidates who are in their process of discerning their vocation and calling in ministry, as well as those who serve on the Candidacy Committee are blessed with this resource personally as well as collectively.
In today's world that is filled with anxiety, confusion and stress, spiritual direction/spiritual companionship is not just a luxury. It can be a necessity to help each other in listening to God's promptings. Everyone could benefit from spiritual direction as they discern life's decisions and transitions.
We need not stand alone in the hallway. I remember the words of one of the traditional hymns: In the Garden: "I come to the garden alone, while the dew is still on the roses, and the voice I hear, falling on my ear, the son of God discloses. And He walks with me, and He talks with me, and He tells me I am His own, and the joy we share as we tarry there, none other has ever known." Spiritual direction could usher us to the presence of God, to hear God's voice while we stand in the hall way of our life's journey.
The Rev. Dr. Inba Inbarasu is a member of the Seeking the Spirit Within Advisory Board and is the Clinical Pastoral Education Program Director with CHI Health.