From the Director - January 2017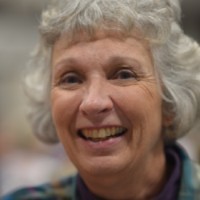 Henri Nouwen writes, "The goal of spiritual direction is spiritual formation—the ever-increasing capacity to live a spiritual life from the heart.  A spiritual life cannot be formed without discipline, practice, and accountability."  (Spiritual Direction, New York: HarperCollins, 2006, xiii.)
Meeting with a spiritual director provides you with a safe space to share how you experience God's presence and activity in everyday life, to speak about what happens when you pray, to try new ways of being in prayer, and to give expression to your wonderings.  A spiritual director is a companion, a guide, a listener, sometimes a teacher, and always a fellow traveler on this journey of faith, hope, and love.  A spiritual director can be the friend who always is listening for God's direction for you and encouraging you to hear and respond to God's loving invitations.
Not only do spiritual directors meet one-on-one with individuals, they also facilitate small groups of people who are seeking to deepen and enrich their faith.  These groups may consist of members of their own congregations; and in some instances, the small groups are comprised of people from several congregations in their communities.  Spiritual directors are also providing leadership for retreats, offering workshops on prayer practices, writing articles about the faith journey for their congregation's newsletter, texting daily encouragements to individuals, facilitating prayer groups, introducing faith practices to confirmation students, providing leadership for devotions at all meetings of the Nebraska Synod Council as well as leading times of prayer when the Nebraska Synod is gathered in assembly.
The Nebraska Synod is now calling upon our certified spiritual directors to be an additional resource for congregations in transition.  As congregations begin the process of calling new leadership, spiritual directors will be facilitating a prayer event for the entire congregation.  This event is designed to engage all the people of a congregation in experiencing a variety of ways they can be in prayer during their call process and after they call a new minister.  The spiritual director will also meet with the congregation's call committee to introduce a book of spiritual exercises they can use throughout their time of work together.  If a congregation's lay leaders discern they would like for a spiritual director to continue to meet with them periodically during their call process, they can make those arrangements with the director.
Spiritual directors are available for conversation about how they might accompany you and others in your community as together we seek to know, love, and serve God. 
You can find a listing of certified spiritual directors on our website, or you can contact Connie Stover (308-440-4450) for more information.